Meet your Youth Programs and BESTY Team!
Sarah Satinsky is excited to work alongside the teens of BESTY as the senior youth group advisor. Sarah moved to Wilmington from Dallas, Texas in February 2017 to begin her role as the high school counselor at Sanford School. As a teen, Sarah was active in NFTY-TOR and attended Greene Family Camp as a camper and counselor. After graduating from University of Texas (undergrad) and Southern Methodist University (grad school), Sarah worked in various independent schools and as a therapist in private practice. She also served as the Director of Camper Care at Greene! In her free time, Sarah enjoys teaching and taking ballet classes, eating cookie dough, and running in 5k races.
Myriam Parker is the Junior BESTY Youth Group Advisor. She was born and raised East Windsor, a small town in central New Jersey, and she currently is attending the University of Delaware. Myriam is a senior studying Elementary Education and Middle School Mathematics Education. This is her second year working at Congregation Beth Emeth as a religious school teacher but her first year as a Youth Group Advisor. She is also a camp counselor for middle school aged students over the summer. In addition, Myriam is President of Jewish Religious Life at UD Hillel. She can't wait to meet her 3rd - 7th graders during youth group events!
Hey guys! My name is Reece Ratliff and I'm thrilled to be your BESTY President for the upcoming school year. Last year, I served as the Religious and Cultural Vice President and gained a ton of valuable leadership skills. I've been going to Camp Harlam for seven years, and I attended the URJ Kutz Camp for songleading two summers ago. I can't wait to get to know all of you and see what this year has in store for BESTY!
Hey everyone! My name is Lauren Aussprung and I'm super excited to be your MVP (Membership Vice President) this year! I can't wait to get to know all of you as we make this year the BESTY it can be!
Hey everybody! I'm Jackson Politis, and I'm the Social Action Vice President of BESTY. I'm going to help BESTY become more involved in helping our community, and I can't wait to work and get to know you.
Hello everyone! I'm Dani Schmoyer and I'm excited to be your RCVP (Religious and Cultural Vice President) for this year! As RCVP, I help plan Kabbalat Shabbat services that take place on the first Shabbat of every month. I can't wait to get to know you all better in the coming year!
Hey everyone! My name is Micah Jacobson and you'll be hearing a lot from me soon as your CVP (Communications Vice President) for the upcoming year!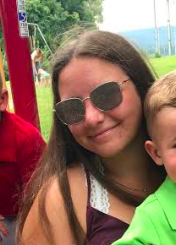 Hey guys! My name is Gabi Mavrin and you'll be seeing me a lot out front this year doing BESTY bagels since I am your FVP (Fundraising Vice President)! I'm so excited to see all of you at events!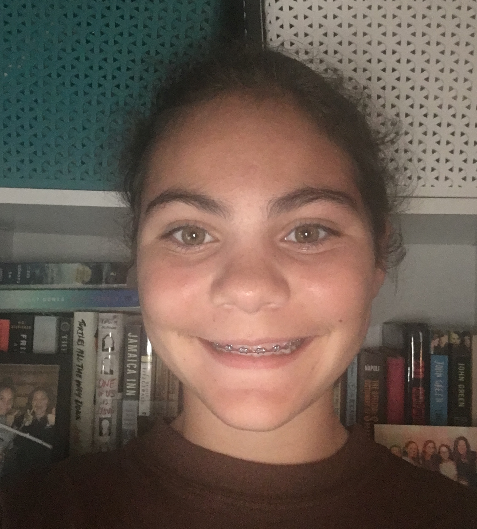 Hello, my name is Jess Schmoyer. This year, I am BESTY's 2018 Eigth Grade Representative. Some activities I like to do are play soccer, lacrosse, and sing. I'm looking forward for to this year on the BESTY Board!
Wed, August 21 2019
20 Av 5779
Wed, August 21 2019 20 Av 5779